Are wireless smart homes in St. George a good idea?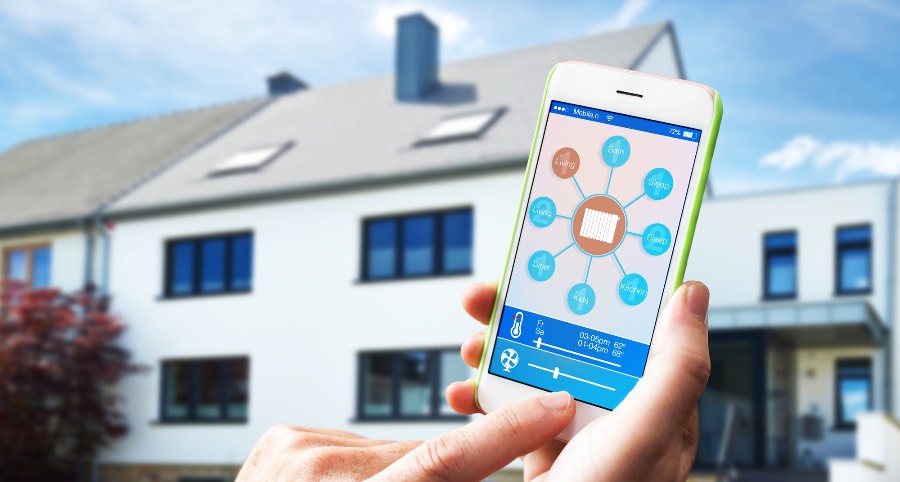 Not so long ago, home security systems were confined to hard-wired devices joined through a lengthy installation. Those days are over. Wireless innovation has transformed the industry and opened up a multitude of new possibilities for families.
Are you trying to figure out if a wireless smart home in St. George is right for you and your family? See what you ought to know about wireless installations.
What you should know before deciding to go wireless
The backbone of any wireless setup is a sound link to the internet. Reliable, fast internet and a high-quality wireless router are the primary ingredients you'll need. If you haven't updated your router in quite some time, consider making the change now to take advantage of the newest performance enhancements.
If you live in a location without reliable fast internet or cellular coverage, you might be better off with a hard-wired connection. Or, if you relocate to a house that is already wired for , it might make sense monetarily to stick with that configuration.
Irregardless of where you are located, internet and power blackouts can take place. To address this concern, search for security systems with battery and cellular backups to maintain your connection.
What are the perks of a wireless smart home in St. George?
The chief purpose of any home security system is to defend your loved ones from threats like break-ins and fire. You can achieve this with wired and wireless systems, but if you wish to take advantage of the most recent improvements, a wireless smart home is your best choice. With a wireless system, you can take advantage of the following:
● Remote access: Would you appreciate being able to lock your entrances or watch live video from your smartphone? A wireless smart home offers a level of connectivity you've never seen before. You can check or change settings of any integrated components remotely, like your smart thermostat or lights.
● Instant notifications: You can not only access your system, but it can also reach you. If a device is triggered, an update will be sent immediately to your cell phone app. You'll always be alerted when something happens, no matter your location.
● Flexibility and scalability: Different from wired devices, you can place wireless options just about anywhere. Want to have a video camera on your shelf or in your nursery? No problem! It's also straightforward to add or remove components from your wireless smart home.
Possible disadvantages of wireless systems
Although wireless smart homes in St. George have proven safe and effective, there are a few potential disadvantages. You might give thought to the following:
● You might have to change batteries. If you have battery-powered components, there's always the possibility of an interruption when the battery dies. However, smart components will alert you when battery life is low and usually last for years without needing a replacement.
● Device placement. There may be limitations on how far you can install wireless devices away from the primary command hub. This won't be a problem in most homes, but you should inquire about the restrictions before making a decision.
● Risk of online hacking. In a similar fashion as other computer networks, the threat of hacking is present. But you can considerably lower this risk by incorporating strong passwords, always updating default settings, and choosing routers with integrated security.
Order your Vivint wireless smart home in St. George today!
Take advantage of everything a wireless smart home can provide by personalizing your own with a Vivint specialist today. You'll enjoy being able to monitor and control your St. George security system from anywhere. Dial (435) 375-3735 to take the first step toward a more secure and versatile home.
Areas Served Around St. George By Smart Security Specialists Your Local Vivint Authorized Dealer